Skate Board Company - Kivi
Art Director for Kivi Skateboard company. Print design and implementation.
Kivi Skateboards


Art Direction, Branding, Production, Illustration, Layout
Multiple board and wheel designs were created and formatted for display in the product catalog and company brochure. 
 22 page product catalog.  Board pages used elements of board graphics as part of the background design making each page unique.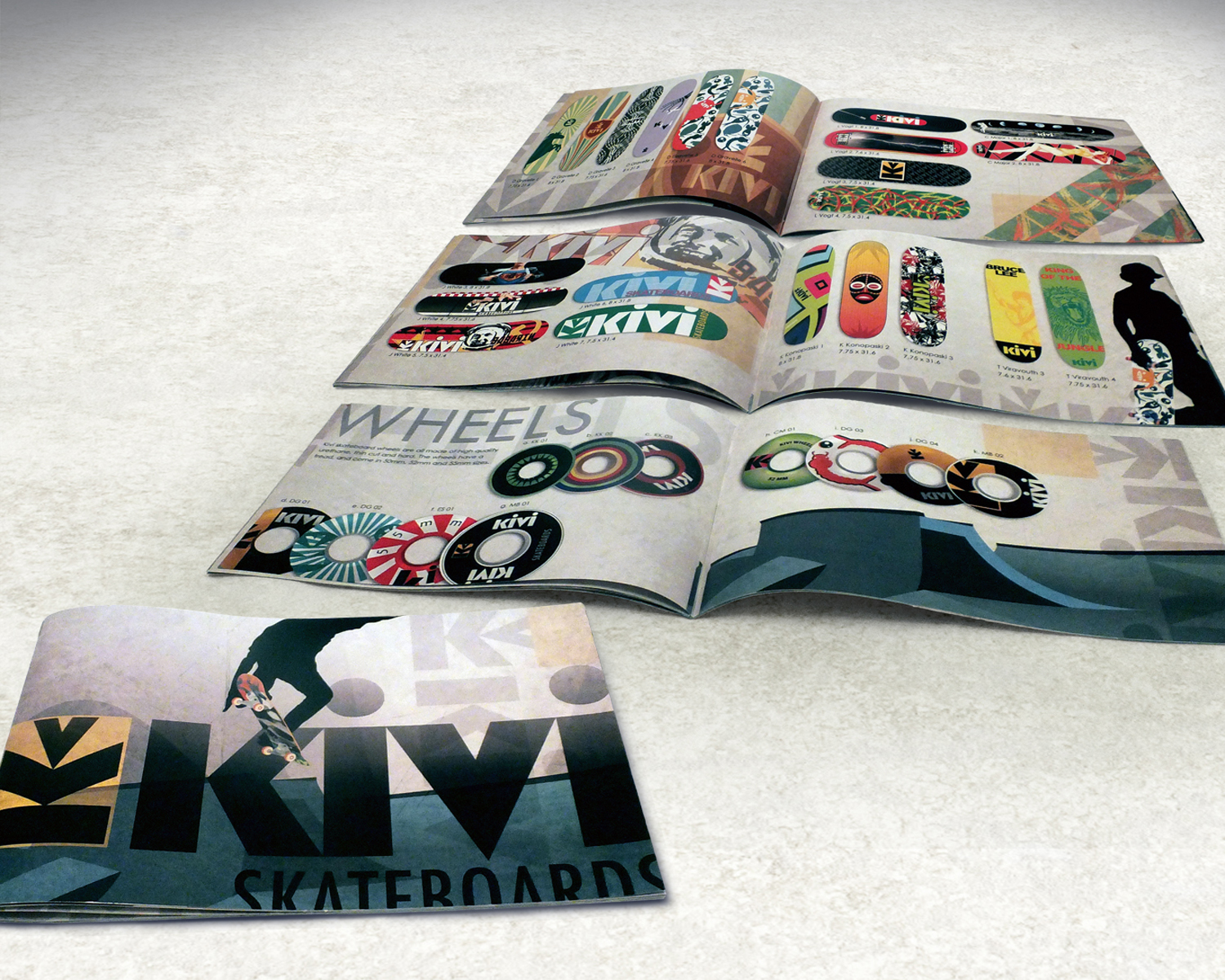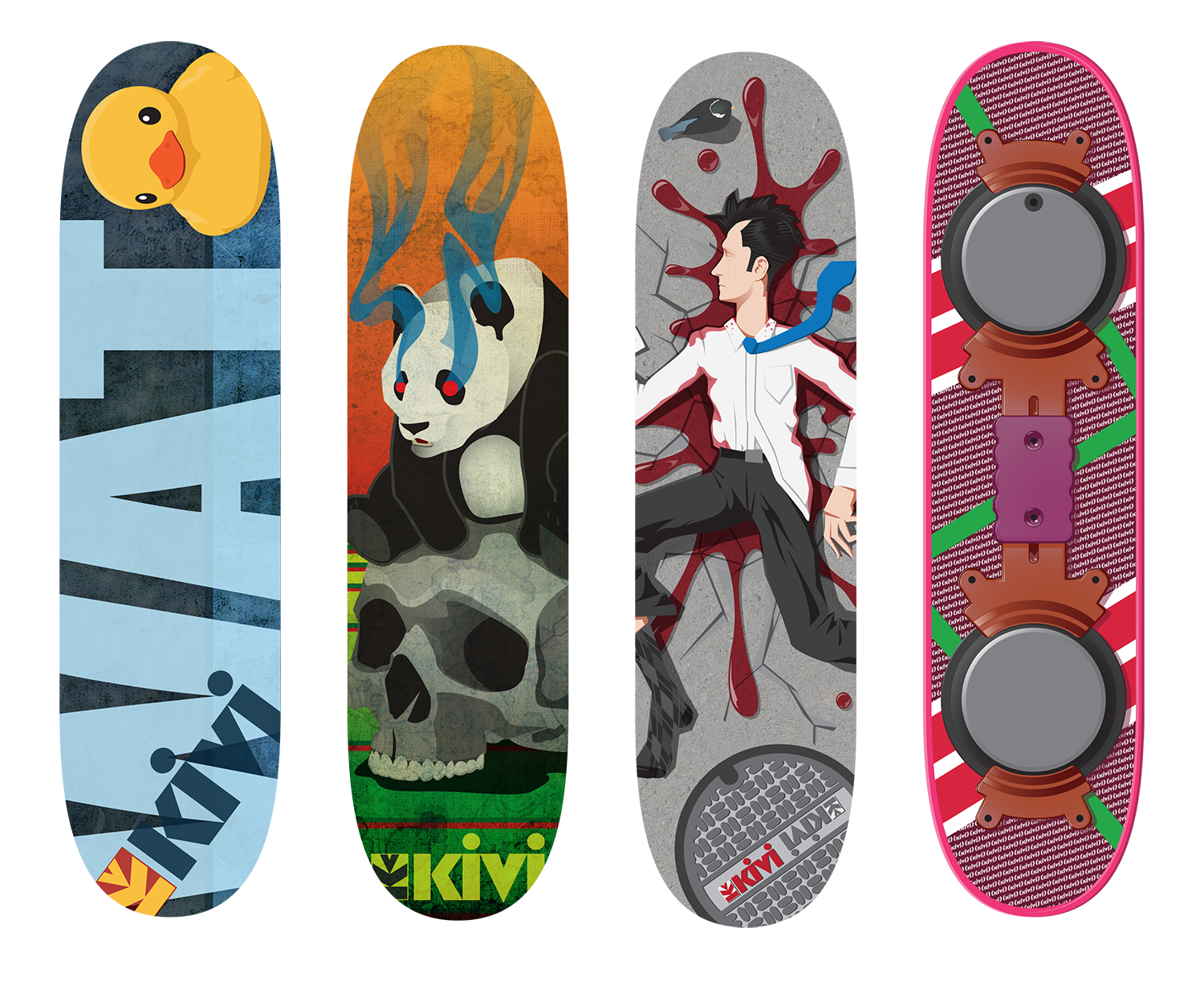 Fold-up company information / poster