Heritage Church - Easter Image Project
Photomanipulation and minor repaint of a restored copy of Leonardo da Vinci's "The Last Supper". Individuals chosen by Heritage Church. Video Created by Jimmy Savage and Jonathan Bugg http://vimeo.com/64394219 http://heritagecreative.org/?p=97
Volunteer work for Heritage Church in Sterling Heights Michigan.
Photomanipulation of a restored copy of Leonardo da Vinci's "The Last Supper".
Individuals chosen by Heritage.
Detail: Heads were color matched and dry brushed.  Necks were repainted to match head positioning.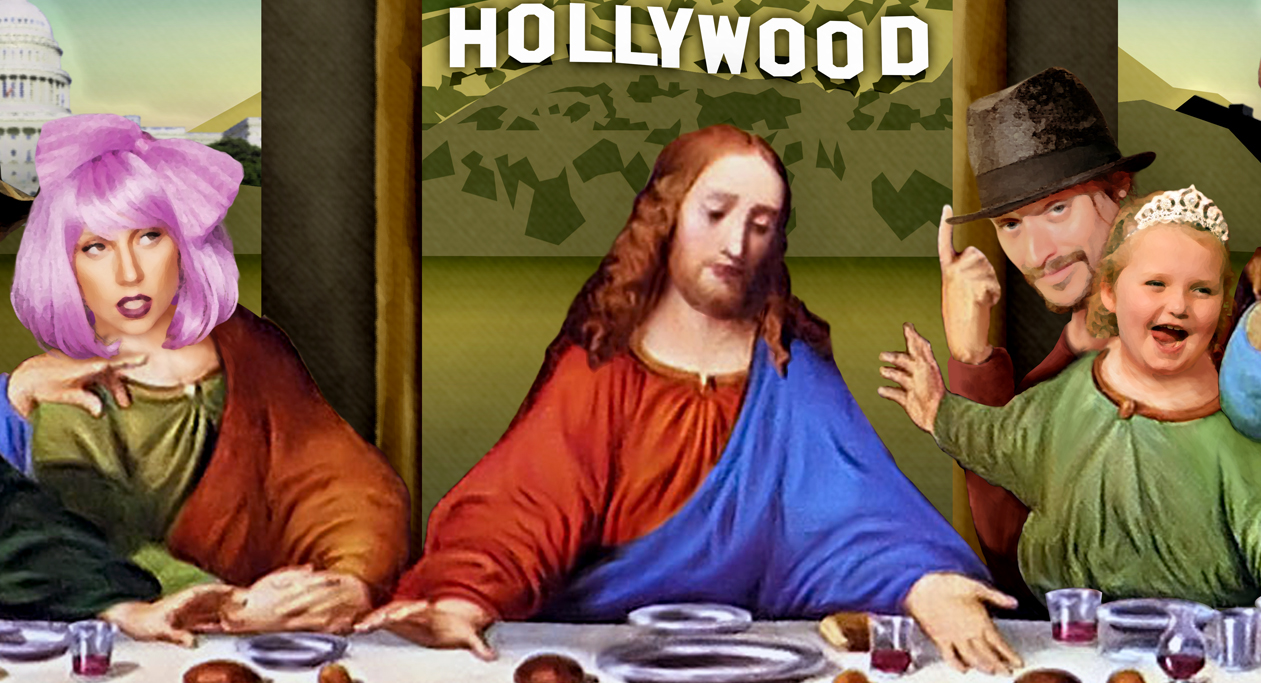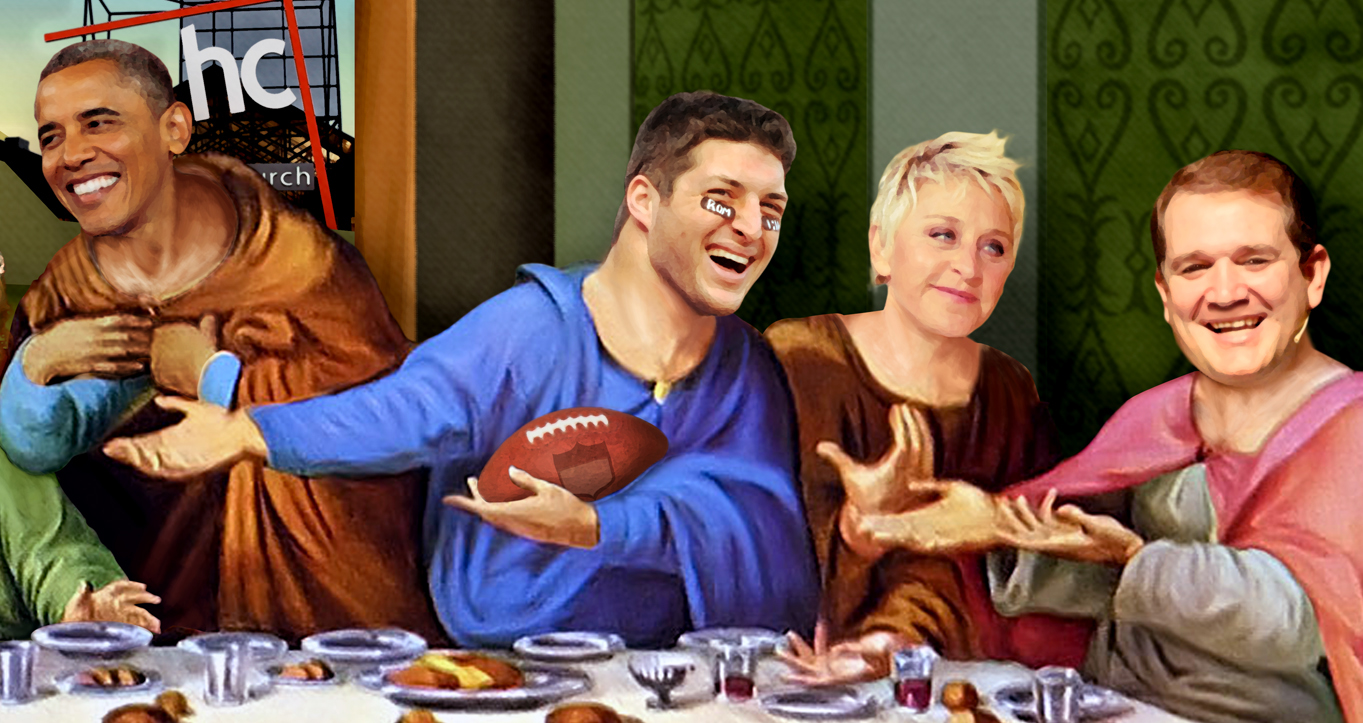 The background was recreated to allow for resizing the windows without quality loss.
Created in vector and brought into Photoshop where it was oil brushed and textured.